view all news
Complete Story

08/19/2021
White House Virtual Conversation: Health Systems, Providers, and the COVID-19 Vaccinations Effort
---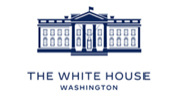 Dear Health System Leaders and Providers,
On behalf of the White House COVID-19 Response Team, I am pleased to invite you to a White House Virtual Conversation on Health Systems, Providers, and the COVID-19 Vaccinations Effort. The event is on Monday, August 23, from 12:00 – 1:00 PM ET.
The event will focus on the significant progress that has been made in activating providers in the vaccinations effort, as well as a number of best practices health systems and providers have committed to in order to further increase vaccine confidence and uptake. These include, for example, offering vaccinations at Emergency Departments, upon discharge from hospitals, and at all primary care offices in a health system; partnering with community and faith-based organizations to host pop-up clinics and educate communities about the vaccine; and proactively reaching out to unvaccinated patients about getting vaccinated.
During the event, attendees will hear from health system leaders and providers on these and other best practices they are implementing to increase shots in arms, and to do so equitably. The event will also be an opportunity to thank health systems and providers for their continued service to their patients, state, and country throughout the COVID-19 response and vaccine rollout.
Please see information for how to view the event below. We look forward to seeing you there.
Thank you,
Bechara Choucair, MD
Vaccinations Coordinator, White House COVID-19 Response Team
****
Date: Monday, August 23
Time: 12:00 PM – 1:00 PM EST
Please click the following link during the event to attend.
https://www.youtube.com/watch?v=8Iwkc7ZkK6w
A recording will also be available at this link after the event.
Click on the attached calendar invitation to block off the time in your calendar.
---