08/24/2021
Council Q&A with Mary LaPlante, MD, FACOG
OSMA Thought Leadership
---
OSMA Council Members work tirelessly on behalf of our nearly 10,000 members to ensure OSMA is meeting the needs of physicians and responding to the ever-changing healthcare landscape.
Over the past year, the role of the Council members has become even more important as OSMA has responded to the COVID-19 pandemic. Providing feedback on COVID support, guiding our physician well-being programs and supporting advocacy efforts and public health campaigns are just a few of the ways Council members have been on the front-lines of helping OSMA work toward our mission of bringing physicians together for a healthier Ohio.
Get to know your OSMA leaders!
---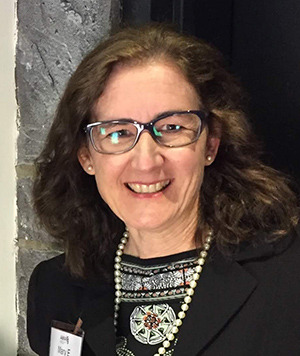 Mary LaPlante, MD, FACOG
District 5 Councilor, Broadview Heights, Ohio
Obstetrics & Gynecology
32-year OSMA Member (since 1990)
---
Q: Tell us about your medical career. What is your role and where are you currently practicing?
A: I am currently employed by the Cleveland Clinic Foundation, where I work with a group of five physicians in an office affiliated with Marymount Hospital. I currently practice GYN only.
---
Q: How long have you been a member of OSMA? What are the different ways you have been involved in the organization over the years?
A: I have been fortunate to be a member of OSMA since medical school. As a resident, I spent two years serving on Council. Through the years, I have been a delegate from our local county society to the OSMA annual meeting. In recent years, I have been getting more involved now on the FTSL and as District 5 Councilor.
---
Q: What are you looking forward to in working with the OSMA Council this coming year?
A: Like so many others, I am looking forward to being able to re-expand our focus on so many issues facing physicians beyond COVID-19. The pandemic put so many limitations on our ability to work in person and advocate for patients and physicians. I am looking forward to working on the resolution from my district about dispensing medication, because it is something I know is important to the physicians I represent and it is very satisfying to see our ideas carried forward.
---
Q: What do you see as some of the biggest issues facing healthcare in the coming year? How can OSMA work to address these issues?
A: Scope of practice is my greatest concern. So many of my patients do not understand the difference between a physician and a nurse practitioner. And too many do not know they are not being seen by a physician.
I also worry about making sure we monitor for changes in healthcare related to the increase in employed physicians. We need to make sure they are treated fairly in addition to protecting practices that want to remain independent.
OSMA's continuous advocacy on this issue has been critical in protecting our patients. We need to continue to get physicians involved in contacting their legislative representatives and educating them. Additionally, we need to work to help patients understand the difference and advocate the obstacles many of them are facing when seeking care from a physician.
---
Q: How can Ohio physicians get involved in OSMA and get the most out of their membership?
A: Ohio physicians can review the updates sent out by the OSMA and send comments to staff or their councilor. And physicians can reach out to their Council representatives with ideas or concerns.
---
---
If you'd like to get in touch with OSMA leadership or learn more about Council, please email council@osma.org.